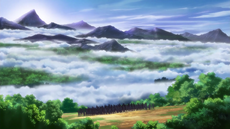 O Campo da Morte é uma extensa região adjacente à Palaestra. É usado pelas autoridades da instituição como um campo de provas para testar a resistência dos alunos. Cada Cavaleiro de Bronze tutorado pela Palaestra deve percorrer todo o Campo da Morte, até alcançar o cume do monte Cosmo Delta. Aqueles que conseguirem, serão aprovados para participar do torneio anual Batalha dos Cavaleiros, cujo vencedor será promovido ao posto de Cavaleiro de Prata.
Ad blocker interference detected!
Wikia is a free-to-use site that makes money from advertising. We have a modified experience for viewers using ad blockers

Wikia is not accessible if you've made further modifications. Remove the custom ad blocker rule(s) and the page will load as expected.