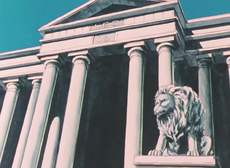 A Casa de Leão é a quinta das Doze Casas do Zodíaco de Ouro, o coração do Santuário que serve como uma fortaleza de proteção em torno do Palácio do Grande Mestre e da Estátua de Atena.
No Século XVIII, a Casa é guardada por Regulus de Leão, que substitui o guardião anterior, seu pai Ilias de Leão; no Século XX, seu guardião é Aiolia de Leão.
Ad blocker interference detected!
Wikia is a free-to-use site that makes money from advertising. We have a modified experience for viewers using ad blockers

Wikia is not accessible if you've made further modifications. Remove the custom ad blocker rule(s) and the page will load as expected.