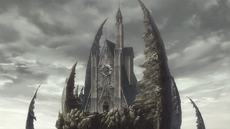 A Catedral da Floresta é uma grande igreja localizada num bosque próximo ao vilarejo onde viviam Tenma, Sasha e Alone durante sua infância. O local é usado como base de operações pelo exército de Hades durante a primeira fase da Guerra Santa do Século XVIII.
Após sua destruição no fim da invasão dos Cavaleiros de Atena, a Catedral da Floresta é substituída como base de operações pelo Lost Canvas, ao qual é anexada e serve como o último dos Templos Demoníacos, Plutão.
Locais
Átrio
Corredores
Sacada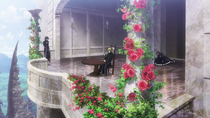 Localizada na parte do topo da Catedral, essa varanda é o local onde os deuses gêmeos Hypnos e Thanatos costumam passar o tempo quando presentes, especialmente o primeiro.
Salão do Selo
Histórico
Ad blocker interference detected!
Wikia is a free-to-use site that makes money from advertising. We have a modified experience for viewers using ad blockers

Wikia is not accessible if you've made further modifications. Remove the custom ad blocker rule(s) and the page will load as expected.