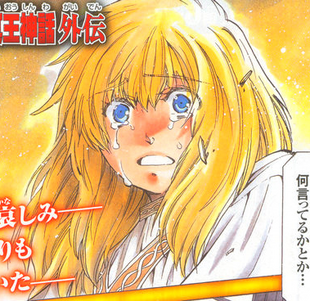 Dados básicos
Gênero
Feminino
Terra-natal
Irlanda
Dados de treinamento
Local
Não houve
Dados de anime e mangá
Estreia
Capítulo 50

*
Conner Lugh (コナー・ルー, Konā Rū)[1] é a jovem herdeira do clã que venera o deus Lugh. Sua vida foi posta em perigo pelas ambições do maléfico Crúaich, mas com a ajuda de sua guarda-costas Failinis e de Regulus de Leão, Conner conseguiu sobreviver às ameaças.
Características
Aparência
Informação pendente.
Personalidade
Informação pendente.
Interações
Informação pendente.
Histórico
Informação pendente.
Citações
Informação pendente.
Mitologia, alusões e curiosidades
Conner é um nome irlandês que significa "Amante dos Lobos" ou "Amante dos Cães". Variações de escrita incluem Connor, Connery e Conaire. É possível que o nome tenha sido escolhido em alusão ao mítico Alto Rei da Irlanda Conaire Mór.
O sobrenome Lugh é uma referência direta ao próprio deus da luz, que segundo a lenda, ocorre de ser considerado também o primeiro Alto Rei da Irlanda.
Galeria
Bibliografia
Artigos relacionados
Informação pendente.
Ligações externas
Referências
↑ The Lost Canvas - Gaiden - Capítulo 53: Balor se refere à jovem como Conner Lugh, indicando que Lugh é seu sobrenome.
Ad blocker interference detected!
Wikia is a free-to-use site that makes money from advertising. We have a modified experience for viewers using ad blockers

Wikia is not accessible if you've made further modifications. Remove the custom ad blocker rule(s) and the page will load as expected.