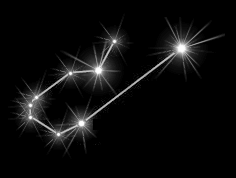 Dados
Latim
Carina
Japonês

りゅうこつ座(竜骨座)

Grego
Τρόπις
Armadura
Armadura de Bronze

*
Quilha (Carina) é uma constelação austral. No exército dos Cavaleiros de Atena, Quilha parece ser representada por uma Armadura de Bronze (não confirmado na cronologia principal).
Representantes conhecidos
Curiosidades
Embora sua classificação nunca tenha sido mencionada dentro de qualquer uma das histórias, foi afirmado no material promocional do filme Overture que os guerreiros a serviço de Abel em A Lenda do Jovem Escarlate representavam Constelações de Armaduras de Bronze.
Ad blocker interference detected!
Wikia is a free-to-use site that makes money from advertising. We have a modified experience for viewers using ad blockers

Wikia is not accessible if you've made further modifications. Remove the custom ad blocker rule(s) and the page will load as expected.