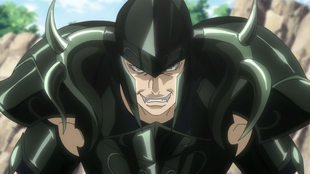 Dados básicos
Gênero
Masculino
Dados de treinamento
Local
Não houve
Dados de anime e mangá
Estreia
Capítulo 70 / Episódio 19

*

Seiyuu

*

Ryūsei Nakao
Icelos é um dos cinco Deuses dos Sonhos, os subordinados de Hypnos que são tidos como seus filhos ou irmãos. Icelos é aquele que rege os pesadelos, aterrorizando os sonhos dos mortais.
Características
Aparência
Informação pendente.
Personalidade
Informação pendente.
Histórico
Informação pendente.
Habilidades
Informação pendente.
Combates
Informação pendente.
Sobrepeliz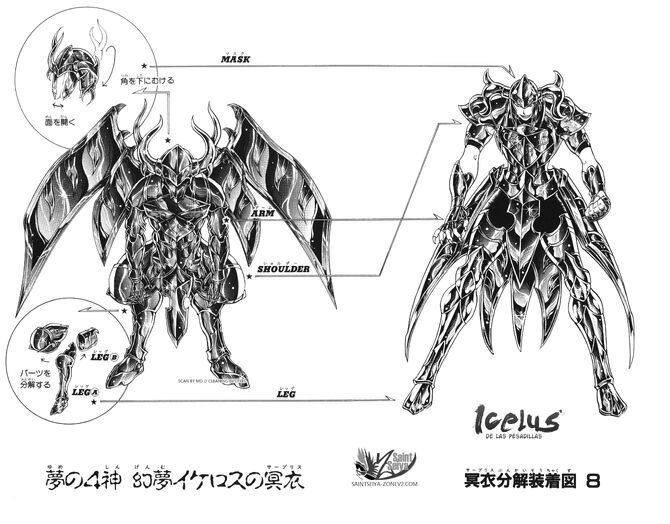 Informação pendente.
Citações
"Aquele homem… não gritou nem mesmo quando perdeu o braço direito. Isso será divertido… O que será necessário para esmagar esse orgulho?" – sobre El Cid de Capricórnio [1]
Mitologia, alusões e curiosidades
Ryūsei Nakao, o seiyuu de Icelos, também é responsável por interpretar a voz de Mayuri Kurotsuchi, da série Bleach. Além de disporem de uma grande astúcia no combate e traços sádicos de personalidade, ambos os personagens compartilham de um aspecto grotesco e de olhos cujas íris são de um tom dourado/âmbar.
Dados oficiais
Galeria
Nenhuma imagem disponível.
Bibliografia
Artigos relacionados
Fobia - regida por Icelos.
Links externos
Informação pendente.
Referências
↑ The Lost Canvas - Capítulo 74.
Ad blocker interference detected!
Wikia is a free-to-use site that makes money from advertising. We have a modified experience for viewers using ad blockers

Wikia is not accessible if you've made further modifications. Remove the custom ad blocker rule(s) and the page will load as expected.