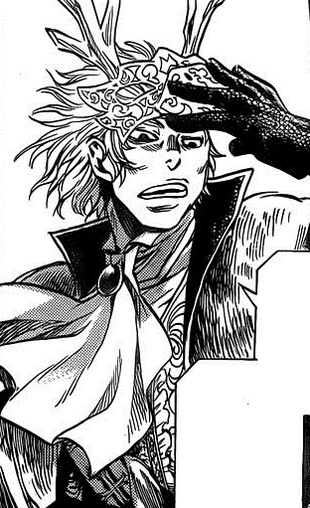 Dados gerais
Classe
Nenhuma
Dados básicos
Gênero
Masculino
Terra-natal
França
Dados de treinamento
Local
Não houve
Dados de anime e mangá
Estreia
Capítulo 19

*
Jet é um nobre, filho de um marquês que governa uma região na fronteira da França. Era um dos convidados no aniversário de Garnet. Ameaçou a jovem empregada Fluorite, mas foi detido por Dégel, que também estava na festa.
Características
Aparência
Informação pendente.
Personalidade
Apesar de seu status de prestígio, ou talvez por causa dele, Jet não é uma pessoa muito simpática, e carece de refinamento em seus modos. Ele é conhecido como um homem "bruto e estúpido", cuja maior paixão é a caça. Nutre enorme desprezo pelas camadas mais baixas, ao ponto de considerar os empregados como "não humanos", e não se restringe a agredi-los ou mata-los se eles o desagradarem.
Histórico
Informação pendente.
Citações
Informação pendente.
Mitologia, alusões e curiosidades
Informação pendente.
Dados oficiais
Galeria
Nenhuma imagem disponível.
Bibliografia
Artigos relacionados
Informação pendente.
Links externos
Informação pendente.
Referências
Informação pendente.
Ad blocker interference detected!
Wikia is a free-to-use site that makes money from advertising. We have a modified experience for viewers using ad blockers

Wikia is not accessible if you've made further modifications. Remove the custom ad blocker rule(s) and the page will load as expected.