Dados básicos
Idade
28 anos
Gênero
Masculino
Altura/Peso
1,88 m / 87 kg
Aniversário
30 de maio
Sangue
Tipo AB
Terra-natal
Grécia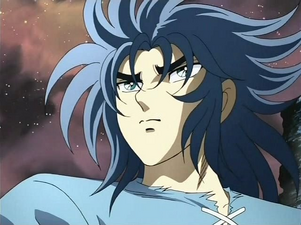 Dados básicos
Idade
28 anos
Gênero
Masculino
Altura/Peso
1,88 m / 87 kg
Aniversário
30 de maio
Sangue
Tipo AB
Terra-natal
Grécia
Kanon é o irmão gêmeo de Saga. Durante os eventos das Batalhas do Século XX, atua primeiramente como General Marina do Oceano Atlântico Norte, vergando a Escama de Dragão Marinho; eventualmente, assume o posto de Cavaleiro de Ouro da Constelação de Gêmeos.
Ad blocker interference detected!
Wikia is a free-to-use site that makes money from advertising. We have a modified experience for viewers using ad blockers

Wikia is not accessible if you've made further modifications. Remove the custom ad blocker rule(s) and the page will load as expected.