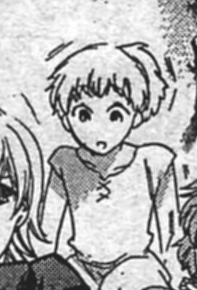 Dados gerais
Classe
Nenhuma
Dados básicos
Gênero
Feminino
Terra-natal
Rodorio, Grécia
Dados de treinamento
Local
Não houve
Dados de anime e mangá
Estreia
Capítulo 58

*
Maia é a irmã mais nova de Agathia, ambas moradoras do vilarejo de Rodorio. Ajuda sua irmã e Cerinthe a levar mantimentos para o Santuário após este ter sido arruinado pela Guerra Santa.
Características
Aparência
Informação pendente.
Personalidade
Informação pendente.
Histórico
Informação pendente.
Citações
Informação pendente.
Mitologia, alusões e curiosidades
Maia é um nome muito comum em várias partes do mundo, mas nesse caso é provável que seja uma referência a uma das estrelas Plêiades que compõem a constelação de Touro, dada a estreia da personagem no gaiden relativo ao tema.
Dados oficiais
Galeria
Nenhuma imagem disponível.
Bibliografia
Artigos relacionados
Informação pendente.
Links externos
Referências
Informação pendente.
Ad blocker interference detected!
Wikia is a free-to-use site that makes money from advertising. We have a modified experience for viewers using ad blockers

Wikia is not accessible if you've made further modifications. Remove the custom ad blocker rule(s) and the page will load as expected.