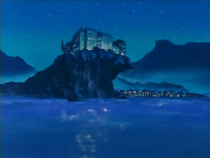 A Mansão Solo é uma larga propriedade localizada na Grécia, próxima ao Cabo Súnion. Pertence, naturalmente, à família Solo; à altura dos eventos do Século XX, seu proprietário é Julian Solo. Pode ser considerada por extensão parte dos domínios do deus Poseidon, que costuma escolher seu hospedeiro humano dentre os membros da família Solo.
Ad blocker interference detected!
Wikia is a free-to-use site that makes money from advertising. We have a modified experience for viewers using ad blockers

Wikia is not accessible if you've made further modifications. Remove the custom ad blocker rule(s) and the page will load as expected.