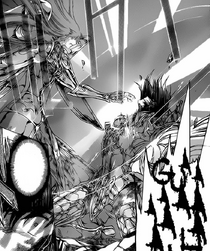 Misopethamenos é uma técnica lendária que retarda drasticamente o envelhecimento reduzindo os batimentos cardíacos, o que também restringe severamente a capacidade física do receptor. É impossível de ser desenvolvida por conta própria, precisando ser concedida por um deus a um mortal.
Efeitos
Histórico
Usuários conhecidos
Concessores
Receptores
Ad blocker interference detected!
Wikia is a free-to-use site that makes money from advertising. We have a modified experience for viewers using ad blockers

Wikia is not accessible if you've made further modifications. Remove the custom ad blocker rule(s) and the page will load as expected.