Se você procurava pela personagem de Bluegrad, veja Natasha (Bluegrad)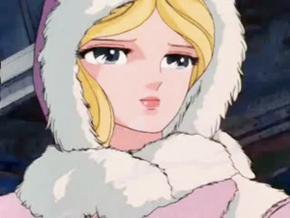 Dados gerais
Classe
Nenhuma
Dados básicos
Gênero
Feminino
Terra-natal
Rússia
Dados de treinamento
Local
Não houve
Dados de anime e mangá
Seiyuu

*

Akiko Tsuboi
Natasha é a mãe de Hyoga de Cisne, que morreu num naufrágio do qual ele foi sobrevivente quando era criança.
A motivação inicial de Hyoga para se tornar um Cavaleiro foi o desejo de poder mergulhar até as profundezas para rever a mãe no navio afundado.
Características
Aparência
Informação pendente.
Personalidade
Informação pendente.
Histórico
Informação pendente.
Citações
Informação pendente.
Mitologia, alusões e curiosidades
Natasha é um nome feminino russo, diminutivo de Natália, que é derivado do Latim Dies Natalies, que significa "Dia de Natal" ou "Aniversário" em referência a tradição do nascimento de Jesus. O que reforça a teoria de que Hyoga seja cristão.
Dados oficiais
Galeria
Nenhuma imagem disponível.
Bibliografia
Artigos relacionados
Informação pendente.
Links externos
Informação pendente.
Referências
Informação pendente.
Ad blocker interference detected!
Wikia is a free-to-use site that makes money from advertising. We have a modified experience for viewers using ad blockers

Wikia is not accessible if you've made further modifications. Remove the custom ad blocker rule(s) and the page will load as expected.