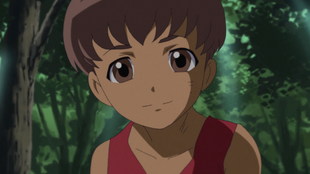 Dados gerais
Classe
Nenhuma
Dados básicos
Gênero
Masculino
Terra-natal
Vietnã ou proximidades
Dados de treinamento
Local
Não houve
Dados de anime e mangá
Estreia
Episódio 15

*

Seiyuu

*

Yuriko Fuchizaki
Nguyen[1] é um jovem garoto que guia o grupo de Kouga de Pégaso e Ichi de Hidra em direção ao Núcleo da Terra; o local responsável por drenar o cosmo da terra e prejudicar a fertilidade do solo.
Características
Aparência
Informação pendente.
Personalidade
Informação pendente.
Histórico
Informação pendente.
Citações
Informação pendente.
Mitologia, alusões e curiosidades
Nguyen — escrita original Nguyễn e pronúncia "guen" — é um nome de origem vietnamita, sendo o nome de família mais comum entre as pessoas dessa região. Isso pode significar que o personagem é realmente nativo do Vietnã, levando em conta também a geografia e os hábitos dos cidadãos presentes no episódio 15.
Dados oficiais
Galeria
Tradução do perfil oficial de Nguyen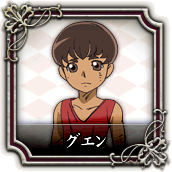 土の遺跡付近の村に住む少年。両親が営む食堂の手伝いをする。マルスが遺跡のコアから土属性の小宇宙をバベルの塔に吸収したことにより、土地はや せ細り、作物が取れなくなってしまった。その為客に十分な量の料理を出せず、心を痛めていた。光牙たちと出会い、土の遺跡への案内役を買って出 る。
(声:渕崎ゆり子)
Tradução pendente.
Bibliografia
Artigos relacionados
Informação pendente.
Links externos
Referências
↑ Como revelado primeiramente nos créditos do episódio 15 de Omega. Posteriormente confirmado também no perfil oficial do personagem.
Ad blocker interference detected!
Wikia is a free-to-use site that makes money from advertising. We have a modified experience for viewers using ad blockers

Wikia is not accessible if you've made further modifications. Remove the custom ad blocker rule(s) and the page will load as expected.