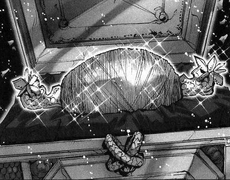 O novelo de Ariadne é um artefato criado pela princesa Ariadne na era mitológica, de forma a ajudar o herói Teseu a se guiar pelo Labirinto de Minos, seu pai, derrotar o Minotauro e salvar diversos tributos.
O objeto foi guardado pelo Santuário e existe até os tempos atuais.
Usuários
Ad blocker interference detected!
Wikia is a free-to-use site that makes money from advertising. We have a modified experience for viewers using ad blockers

Wikia is not accessible if you've made further modifications. Remove the custom ad blocker rule(s) and the page will load as expected.