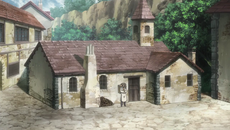 O orfanato onde Tenma de Pégaso cresceu não teve seu nome revelado. Situado na Itália, ficava na periferia da cidade de Florença, num bairro de classe pobre localizado fora das muralhas de defesa e próximo a um rio.
Foi eventualmente engolido pela Floresta dos Mortos.
Descrição
Histórico
Século XVIII
Órfãos
Ad blocker interference detected!
Wikia is a free-to-use site that makes money from advertising. We have a modified experience for viewers using ad blockers

Wikia is not accessible if you've made further modifications. Remove the custom ad blocker rule(s) and the page will load as expected.