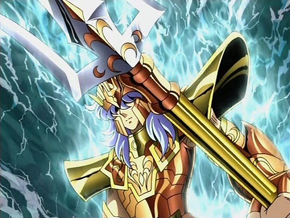 Dados gerais
Classe
Divindade
Dados básicos
Gênero
Masculino
Terra-natal
Grécia
Dados de treinamento
Local
Não houve
Dados de anime e mangá
Seiyuu

*

Keiichi Nanba
Poseidon é o deus do Mar e dos Terremotos, também conhecido como Imperador dos Mares. É tido como um "deus maligno", embora já tenha prestado auxílio a seus inimigos quando lhe pareceu necessário.
Foi o adversário de Atena na Guerra Santa original; os Cavaleiros de Atena foram criados com o objetivo de lutar contra Poseidon e seus Marinas.
Características
Aparência
Personalidade
Histórico
Era mitológica
Guerras Santas
Século XVIII
Século XX
Habilidades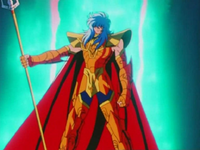 Utilização do Cosmo: O cosmo de Poseidon manifesta-se num tom forte de verde.
Equipamento
Ad blocker interference detected!
Wikia is a free-to-use site that makes money from advertising. We have a modified experience for viewers using ad blockers

Wikia is not accessible if you've made further modifications. Remove the custom ad blocker rule(s) and the page will load as expected.