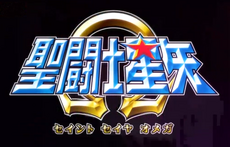 Saint Seiya Omega é uma série animada produzida pela Tōei Animation, tendo sido baseada na obra Saint Seiya.
Cerca de um mês e meio após a estreia de Saint Seiya Omega no Japão, foi anunciado que a animação seria adaptada em forma de mangá.
A história se passa 25 anos depois do desfecho dos acontecimentos da Série clásica. O enredo, inicialmente, é focado no conflito entre os Cavaleiros de Atena contra Marte e seus Marcianos, que haviam tomado a direção das forças do Santuário. Com a conclusão dessas batalhas, Atena e seus Cavaleiros agora se veem diante da deusa Palas e seus guerreiros, os Palasitos.
Ad blocker interference detected!
Wikia is a free-to-use site that makes money from advertising. We have a modified experience for viewers using ad blockers

Wikia is not accessible if you've made further modifications. Remove the custom ad blocker rule(s) and the page will load as expected.