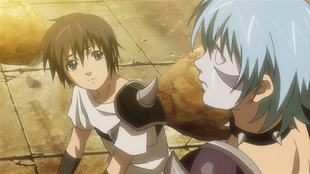 Dados básicos
Gênero
Masculino
Dados de anime e mangá
Estreia
Capítulo 36 / Episódio 9

*
Salo é um dos três aprendizes de Hasgard de Touro, ainda em fase de treinamento durante a Guerra Santa do Século XVIII, assim como Teneo e Celintha. Dos três, Salo é o mais jovem.
Ad blocker interference detected!
Wikia is a free-to-use site that makes money from advertising. We have a modified experience for viewers using ad blockers

Wikia is not accessible if you've made further modifications. Remove the custom ad blocker rule(s) and the page will load as expected.