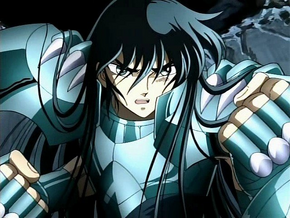 Dados básicos
Idade
14 anos
Gênero
Masculino
Altura/Peso
1,72 m / 53 kg
Aniversário
4 de outubro
Sangue
Tipo A
Terra-natal
Japão
Shiryu é o Cavaleiro de Bronze da Constelação de Dragão no Século XX. Um dos muitos órfãos reunidos pela Fundação Kido, foi enviado à China para treinar com o Mestre Ancião dos Cinco Picos Antigos. Apresenta sempre uma personalidade séria e madura.
Ad blocker interference detected!
Wikia is a free-to-use site that makes money from advertising. We have a modified experience for viewers using ad blockers

Wikia is not accessible if you've made further modifications. Remove the custom ad blocker rule(s) and the page will load as expected.