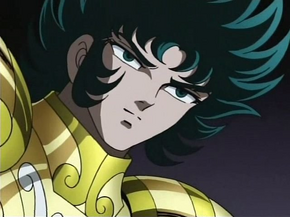 Dados básicos
Idade
23 anos
Gênero
Masculino
Altura/Peso
1,86 m / 83 kg
Aniversário
12 de janeiro
Sangue
Tipo B
Terra-natal
Espanha
Dados de treinamento
Local
Montes Pirineus, Espanha
Shura é o Cavaleiro de Ouro da Constelação de Capricórnio durante os eventos do Século XX. Seus braços e pernas são afiados como navalhas, técnica conhecida como Excalibur.
Aparência
Personalidade
Histórico
Golpes secretos
Armadura
Ad blocker interference detected!
Wikia is a free-to-use site that makes money from advertising. We have a modified experience for viewers using ad blockers

Wikia is not accessible if you've made further modifications. Remove the custom ad blocker rule(s) and the page will load as expected.