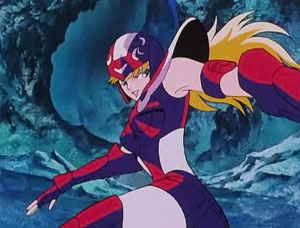 Dados básicos
Idade
15 anos
Gênero
Feminino
Altura/Peso
1,65 m / 52 kg
Aniversário
21 de novembro
Sangue
Tipo O
Terra-natal
Dinamarca
Dados de treinamento
Local
Desconhecido
Dados de anime e mangá
Seiyuu

*

Hiromi Tsuru
Thetis é uma Marina que atua no Templo do Mediterrâneo, vergando a Escama de Sereia. Ela atua como assessora do deus Poseidon e também parece prestar assistência aos sete Generais Marinas. Ademais dessas funções, parece ser a comandante dos soldados Marinas comuns.
Ad blocker interference detected!
Wikia is a free-to-use site that makes money from advertising. We have a modified experience for viewers using ad blockers

Wikia is not accessible if you've made further modifications. Remove the custom ad blocker rule(s) and the page will load as expected.